Every year on August 12, International Youth Day celebrates a host of issues facing the world's young people and the power that they have to create change. The day was made official in 1998 after being proposed at the first ever World Youth Forum of the United Nations System in 1991. The goal was to help promote the World Programme of Action for Youth and also later acknowledged the urgency for engaging "young peacebuilders in promoting peace and countering extremism, and clearly positions youth as important partners in the global efforts."  
International Youth Day has also inspired a surge of youth around the world, especially in Canada, to take action in advancing and protecting the intersectional rights of people and the earth. Most notable is Greta Thunberg from Sweden, who fights for climate action, as well as Autumn Peltier from the Wiikwemkoong First Nation, who fights for clean drinking water for Indigenous communities.  
There is no shortage of young folk in Canada today that are fighting for the equity of all, particularly around GSRD rights. Here are five of those people and what they hope to achieve. 
Fae Johnstone is a fierce advocate for GSRD issues across Canada. She's a trans woman who started a consulting firm called Wisdom2Action that aids in facilitating rights-based work for various organizations. She also is a keynote speaker, consultant, facilitator, and host for events and issues around GSRD identity, and was even recently featured on a Hershey's chocolate bar wrapper for her continued work. Her bold and noble commitment is to "champion trans and GSRD communities, open doors too often closed to our communities, and to push every organization, every institution and every government to address the social, political and economic inequities that shape GSRD, trans, gender diverse, and women's lives." 
Abhayjeet Singh Sachal cares deeply about youth and helping them to fight for what they're passionate about. His tumultuous experience in the Arctic with the Students on Ice Foundation opened his eyes to the issues facing the earth and its youth. He launched Break the Divide to connect students globally on a range of issues such as climate change, inequality, and food insecurity. He currently believes that "engagement in dialogue and conversation can serve to spark change around the world" and has also conducted research on the intersections of many of these pressing issues. Abhayjeet has also been a presenter at various international conferences to promote and educate on these issues.  
Tina Yeonju Oh fights for climate justice on a global and intersectional level. She was a youth delegate at the UN's COP 22 and 23 and named a part of Canada's Top 25 Environmentalists Under 25. She has written on climate change in relation to feminism and justice for marginalized peoples for the National Observer and The Argosy. Among all of these accomplishments, she continues to do work with labour organizing and works with the UN and their climate negotiations.  
Vishal Vijay was determined after a trip to India to help bring about change for youth who didn't have the same privileges as him. He started the organization EveryChildNow, which aims to fight for children's rights by focusing on equality, basic needs, protection, and acceptance. The group has amazingly raised over $100,000 since 2012. Vishal hopes that in the future, by supporting children and youth, all forms of discrimination will be eradicated.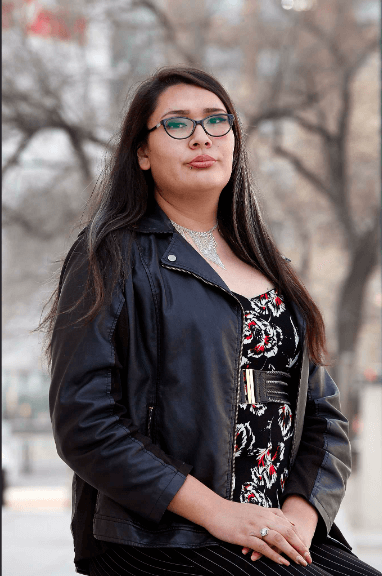 Brielle Beardy-Linklater broke ground in 2017 as the first transgender woman to sit in Parliament as one of the 338 Daughters of the Vote, which commemorated the 100th anniversary of women receiving the right to vote. A strong advocate for Indigenous and gender rights, she's worked on campaigns for political leaders and continues to advocate for her community both at home and nationally.